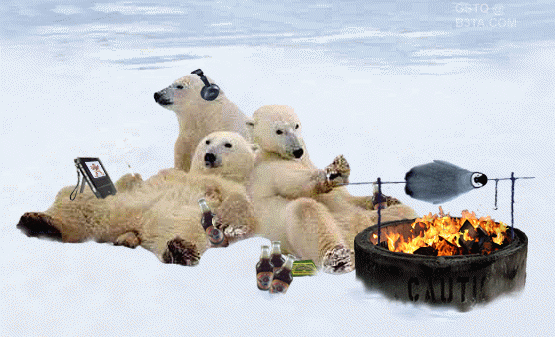 Wie zich van de propaganda aard van de AGW ontkenners wil overtuigen hoeft alleen deze video even te zien. Het versrpeiden van twijfel en misinformatie over de relatie tussen fossiele brandstoffen, broeikas gassen en het klimaat is al sinds de 50er jaren bezig. Dat is stap 1.
Stap 2. is het erkennen van het uit de hand lopen van de opwarming. Mensen zijn binnenkort niet meer de grootste oorzaak van de emissie van broeikas gassen in de atmosfeer, het is de aarde die opwarmt. Met name het methaan op de bodem van de zee en in de permafrost zijn bezig te ontstnappen. Het smelten van het pool ijs is de oorzaak, omdat daardoor de zee rond de Noordpool sneller opwarmt.
Stap 3. Oncontroleerbare opwarming zal resulteren in een evolutionaire reset, een uitsterving van bijna al het leven in de zee en op land. Vergeet niet dat methaan die vrijkomt lang methaan blijft. Methaan is niet gezond, en het is niet alleen, er is ook H2S.
Een warme zuurstof loze ocean met veel door regen weg gewassen organisch materiaal ontwikkeld algen blooms van algen die giftige gassen maken. Hierboven een voorbeeld hiervan bij Namibie. Oceanen vol met deze algen zullen genoeg gif maken om het meeste leven (85%) op aarde de das om te doen.
Er is de keuze dit proces te stoppen en te bestrijden, of er als mensheid aan kapot te gaan. De media verspreid informatie die ons aanmoedigt onszelf te vernietigen, dat is waar de winst zit. Cru? Uitsterven, dat is pas cru.
Serieuze tijdschriften zoals Nature durven grafieken zoals hieronder te tonen:
Daarbij wordt opgemerkt dat het zee ijs op de Noordpool behouden kan blijven en daarmee de ijsbeer het ook zal redden. Van u wordt een coprofagie verwacht. U moet dit geloven. Natuurlijk zal het versnelt opwarmende water aan de Noordpool in 2030 op miraculueze wijze zo zijn afgekoeld (zonder ijs albedo) dat het weer aangroeid, en rap ook! In 2030 zegt de leugen.
Een kritische beschouwing die ik hier klakkeloos overneem omdat het 10000000 keer aannemelijk is dan bovenstaande SHIT vinden we hier:
"In fact, if you wanted to stabilize concentrations the 2020
levels (to achieve above scenario, red), you would in fact have to cut GHG emissions about 60% to 70%
almost immediately (NOW, red) and have further cuts over time (as I discuss here and RealClimate discusses here)."
Wij maken ons liever zorgen over een terrorist, waarbij de kans op sterven miniem is, dan over een klip en klaar proces dat aantoonbaar bezig is alle diersoorten inclusief de mens uit te roeien. Waarom? Omdat degene die ons laten zien hoe we een leuk leven kunnen hebben, verre reizen kunnen maken, luxe huizen, mooie vrouwen etc. niet willen accepteren dat de aarde dat niet langer trekt. Integendeel, als verwende kinderen ontkent het grootste deel dat het tijd is voor de afwas. Als heroine verslaafden snakken ze naar nog meer vluchten, nog meer hardhout, nog meer ipods, nog meer celebrities, ook al gaat het ten koste van alles. En zelfs Nature durft de waarheid niet hard op tafel te gooien.
Nogmaals: De twijfel die wordt gezaaid over deze scenario's is een propaganda strategie die al meer dan een halve eeuw wordt ingezet tegen allerlei gevaren waar wetenschappers ons van op de hoogte brengen. Wetenschap werkt niet met bewijs, waaraan je kunt twijfelen, maar met een methode, die uit en treure door collega's wordt nagelopen en bekrisiseerd. Wetenschappelijke conclusies zijn altijd hoogst waarschijnlijk.
De andere aanval op wetenschap is het doen van onrealistische aannames. "Als we allemaal vandaag stoppen met olie gebruiken en we vinden morgen een simpele kern fusie reactor uit dan zijn we waarschijnlijk uit de brand.". Het publiek moet niet geacht worden hier de nuances in te ontrafelen, dat doet de wetenschappelijke gemeenschap wel.
Het feit is dat er al 15 jaar consensus is over door mensen veroorzaakte opwarming. Er is consensus over de stijging deze eeuw, en er is consensus dat we oncontroleerbare klimaatverandering op de nu bewanderlde wijze niet gaan stoppen. Laat deze consensus aan de leiding en stel de verwende kinderen eens teleur. Voor uw eigen verwende kinderen bijvoorbeeld.
"This report is for the policy community involved in negotiating and agreeing
carbon budgets at national, regional or international level. It summarises
findings on the size of a global carbon budget consistent with the United Nations
Framework Convention on Climate Change objective to "prevent dangerous
anthropogenic interference with the climate system". The report provides
illustrations of how this global carbon budget can be apportioned to different
countries. Its aim is to provoke a public debate about what constitutes an
acceptable risk of dangerous climate change; a debate which to date has
been confined to politicians."
(bron)