We who have time to brows the internet and read tweets and blog posts, all have a good life. In the world at large though there are many who haven't. We all see the floods and the famines (although floods are everywhere these days) and if we know a bit of science (and know what to believe) we are worried sick about the future. Riots in South Africa and Iran over food and water mean society may break down under climate pressure. What then?
On the most advanced level people are building satelite networks and cheaper robots, more chip factories and other production facilities spread over the globe. This is great. But what can a boy or girl in a ravaged town in Africa do, who has no teacher. We are risking losing millions of minds that could help fight climate change or even help themselves. The key is understanding the world.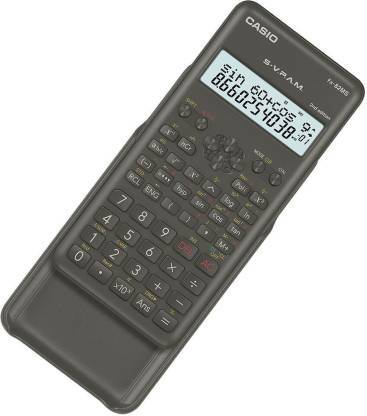 The calculators above and below are all amazing devices. For some reason I have recently developed an interest in these type of small computers. There is really no explanation why I would be fascinated by them other than that they pack a hell of a lot of calculating power. The precision of the above fx-82ms is off the charts according to the calculator forensics list. The art of calculating is well understood these days.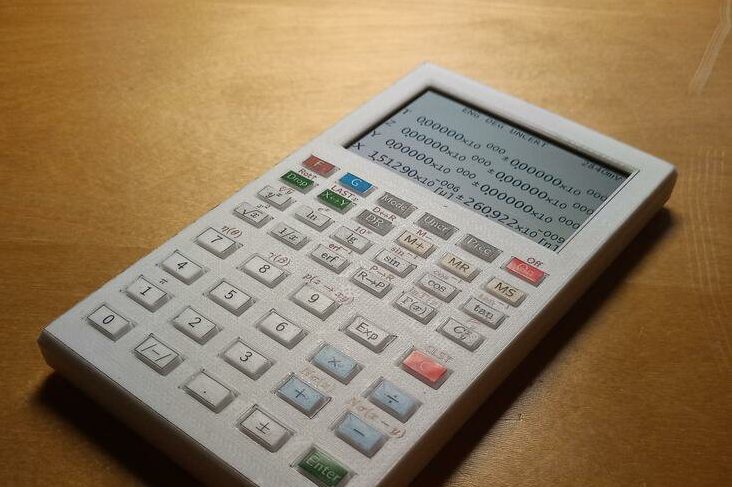 It is amazing that students (at least in Holland) still need to buy a BINAS, a little book that contains all kinds of lists and formulas to be used in various calculations. We teach a part of our youth how to calculate electric fields, pressures, chemical reactions. They have their calculators and type in the redox values of Sodium and the number of Avogado etc. Then they forget about all that (most of the time), including the BINAS and the calculator. Why would you keep thinking about science and calculations, society is already there, you don't need to figure out everything! Many even make it an art to not understand technical stuff. Its an act of defiance.
Why not make a calculator that is dual power (so it will always work) and that not only can calculate stuff but also has a lot of useful data on board along with instructions (so you can 'read the instructions'). A total engineering tool for whoever uses it, super robust, full of practical chemical and mechanical and electronic information. One that if a kid gets hold of it it can learn about things. So maybe a survival guide included as well. How hard could that be to make? These devices can last decades..
They could also include temperature, magneto and other sensors (temp sensor is included in most chips), even have measuring capability, but that might make it more expensive and complicated.
Stuff to include:
Robust, Solar powered
Chemical principles and formulas
Gas pressure, cooling system calculations
General physics information and calculations
Problem solving methods
Metal working and refining info
Navigation tools (gps/glonas/star based)
Translation and language
Electrical and electronics modelling, calculations
Biology and medicine
Control outputs (TTL) serial output
Robot sensing/control IO?
SDR?